Warranty Period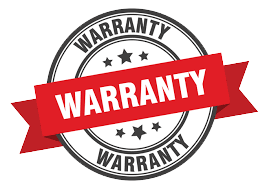 Kangertech provides a quality assurance period of 90 days from the date of purchase (warranty period). This warranty period is calculated from the date of purchase shown on the invoice, or from the date of production if no invoice for reference.
Terms of Warranty
For safety and sanitary purposes, on the following items will Not covered by warranty:
Opened or used, and therefore Non-returnable: e-liquid, open cartridges, replacement coils, drip tips, replacement glasses, atomizers and rechargeable batteries.
If a non-defective item is opened and used, we will not accept it back under any circumstances and they are not subject to a refund.
Artificial damage and problems caused by misuse are not covered by warranty.
Any hardware cracking, modification is at your own risk, it will void the warranty.
If the product happens to be faulty at the time of arriving, please inform us immediately prior to using it.
How To Submit Your Warranty
You can contact your local store where you purchased your product for repair or replacement.
Information Needed
The following information NEEDS to be provided when submit a warranty claim:
1.Proof of purchase
2. Product name and quantity
3. Serial number and Security code (With picture)
4. Defective description
5. Defective Video or pictures
Notes
It usually takes 5-10 days to verify all the submitted items. Hope you can wait for it patiently.
Once we confirm the problem, we will apply a replacement to you ASAP.
Shipping Fee
If the product is under warranty, Kangertech will be responsible for the shipping cost of the replacement.